Original goods from Heidelberg
packed in a giftbox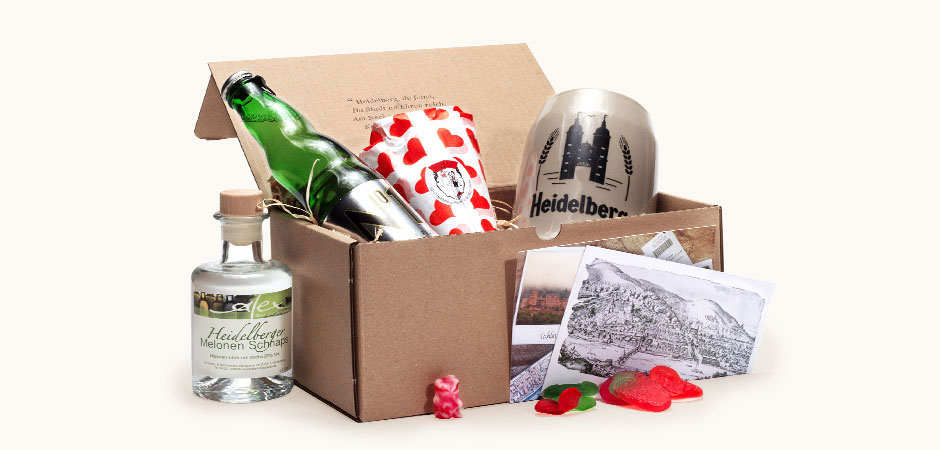 About Heidelberg
The beautiful college town is situated in the Neckar valley. Its picturesque Old Town and famous castle attract thousands of visitors each year. In addition to its main tourist attractions, there are a great number of small venues and shops shaping the charming character of the city.
About the Heidelbergbox
The famous old bridge and Heidelberg Castle are not the town's only landmarks - the famous melon schnaps, the "Zuckerladen", a candy shop with an exceptional assortment of sweets, and the huge variety of bars and cafes form the city's appeal.
We have put together a number of well-chosen items in a giftbox for fans of the city or to bring back some of your own Heidelberg memories.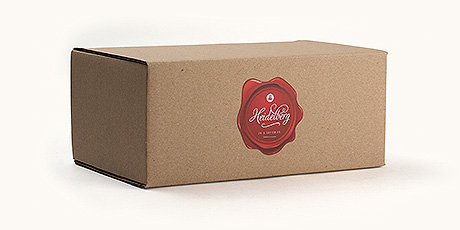 Are you old enough?
Some items in our box require our customers to be of legal age. Please enter your date of birth to go on shopping:
We're sorry!
But we can't send you a box if you aren't of legal age.
Wonderfull! We'll redirect you to the check out!